WRG Expanding to Fort Worth
Fort Worth an is energetic place filled with history, opportunity and growth. From Cowboys to culture and cutting-edge technology to traditional values, big things happen here.
New Beginnings
North Texas based WRG, a Herman Miller certified dealer, announces the expansion of business operations into Fort Worth to better serve existing customers and to support new ones. Currently, WRG has taken residence in the Ideaworks building of the historic James E. Guinn Entrepreneurial Complex. The Complex contains three buildings that were once part of the Guinn School, the first school for "people of color" in the City of Fort Worth.
A Glimpse Inside
Today, the complex houses several organizations all dedicated to helping creatives, startups and small businesses succeed by nurturing entrepreneurship, equipping future leaders and creating jobs.
"We want to expand our workplace design and furniture logistics company into a new market."
Mission
James E. Guinn Entrepreneurial complex is directly aligned with the values and purpose of WRG. We understand that a healthy economy is fueled through a diverse set of people generating value for their customers and cooperating to solve the big challenges of our communities. Ideaworks and WRG will work together to achieve shared goals around accelerating entrepreneurship in the area.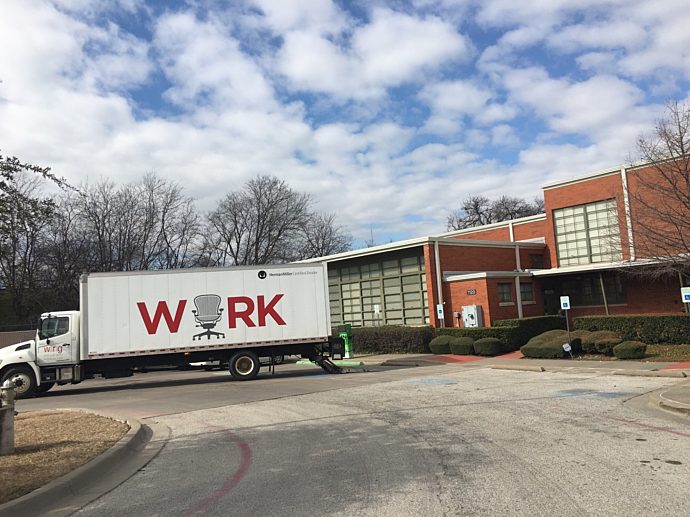 A Home for WRG
Through ingenuity and adaptive reuse, we have created so much more than a temporary office. We have helped a historic property transform into a living office. Plans are already underway to develop shared events under the Startup Bootcamp workshop series.
"We want to be broadly recognized as smart, local, inclusive, healthy, aspirational and affordable in a new community."
Fort Worth Managing Director
Greg Carter
Greg is the leader of WRG Fort Worth and focuses on improving your life at work wherever you work.
Contact Greg
" Bring a fresh perspective, first class resources, and capabilities to a new city."
Business Development
Bryan DeMoss
Oversees the entire project from start to finish including solutions design, planning, and implementation.
Get Connected
Showroom
Phone

817 752 5174

Address

707 W Vickery Blvd, Suite 101
Fort Worth, TX 76104